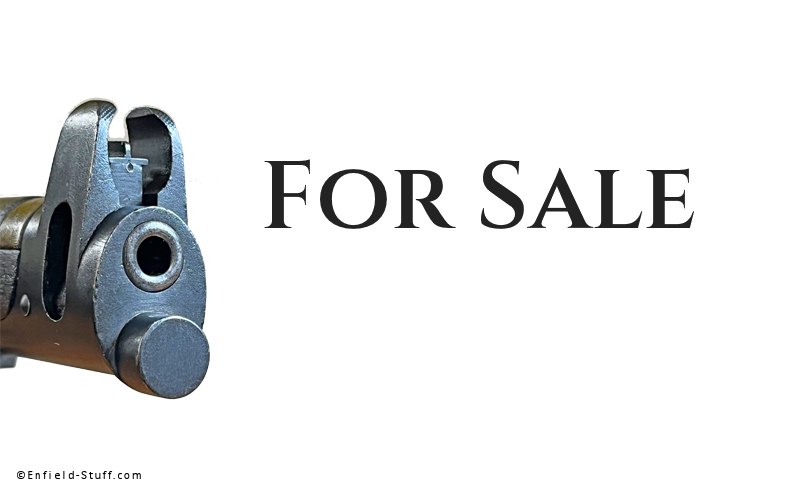 Photo notes: The business end of a Short Magazine Lee-Enfield (SMLE) Mk I rifle manufactured at the London Small Arms Company in 1904. First year of production. Author's collection.
For Sale
FOR SALE
These pages are under construction.
If you're interested in unit-marked Lee-Enfield rifles and bayonets, as well as oilers, books and bore viewers and other hard-to-find Lee-Enfield related stuff, this page will be of interest to you.
Easiest/simplest: sign up for our mailing list HERE or at the bottom of any page.
Subscribers get first notice of any new items. It's that simple.
Fear not, we'll keep you posted.
| | |
| --- | --- |
| | CLEARANCE SALE PAGE UNDER CONSTRUCTION |
| | BOOKS FOR SALE PAGE UNDER CONSTRUCTION |